Death Imagery in Subliminal Embeds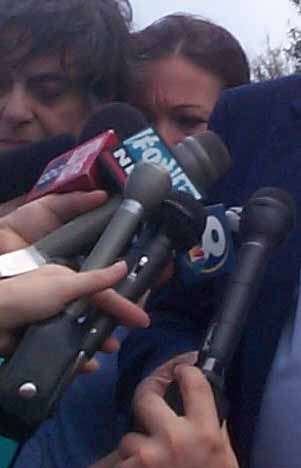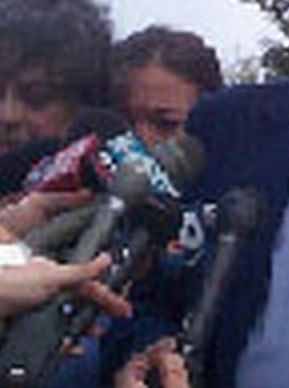 These images are cut-outs from the clean and altered pictures of the Schindler family at the October 14, 2003 press conference. Compare the pictures.
Notice that the letters in the altered photo have been made to look like skulls! These skulls (symbolic of death--"The Grim Reaper") are subliminal embeds.
Scientologists alter pictures for the purpose of furthering the goals of their organization.
Arnie Lerma has exposed Scientology's penchant for altering pictures: Scientology Press Release Lies and Scientology's Funny Photos.
Also see: Altering Pictures: Not a New Practice For L. Ron Hubbard Followers and Altered Pictures on Terrisfight.org
Return to Robert Schindler at press conference Oct. 14
Damage controllers will tell you that these alterations are pixel distortions. Pixel distortions do not form numerals and letters.
[Note: The content of terrisfight.org was removed from the internet approximately three months after Terri Schindler Schiavo was forcibly dehydrated to death. Visit the archived site here.]
Liberty To The Captives Established in June 2001